Detroit's Premier Body Specialists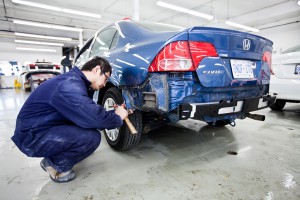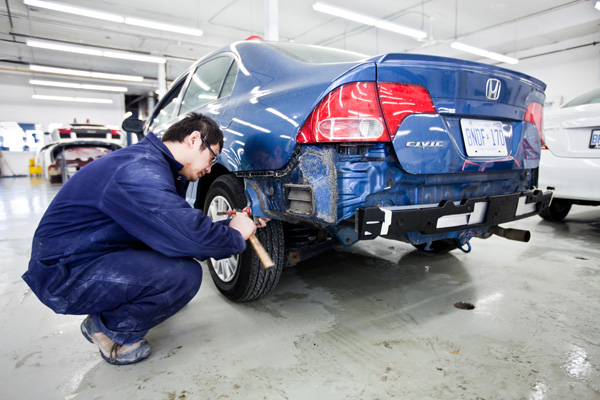 We are experts on all makes and models of cars, including foreign and domestic. We work with all insurance companies and dealerships and we maintain a long-lasting relationship with each client by using follow-up calls to assure customer satisfaction, which also makes us available to answer any questions they may have about future repairs.
If your car has been involved in an accident look no further than Metrotech of Detroit. Metrotech provides high-quality, seamless repairs. We can do the job faster than big name body shops, and at a far less cost than our competitors, which is especially important when you pay out of pocket. With Metrotech, you'll be driving your car again sooner, with more money in your wallet.
Our licensed auto body experts specialize in all aspects of collision & auto body repair, including:
Expert Unibody Repair

Collision repair

Color matching
You can feel secure bringing your car, truck or van to our shop – foreign, domestic, rare and antique makes and models are always welcome.
We can make it look as good as new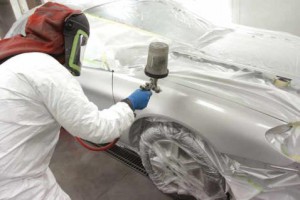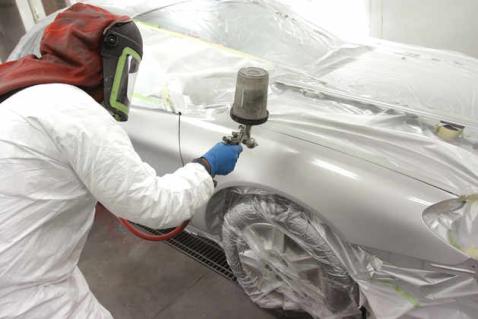 Whether it's time to put a new coat on an old vehicle, or you need to repair some collision damage, Metrotech is your best choice  for car painting in the Metro Detroit area! At Metrotech, we are true gear heads and we will take as much pride in working on your car as you do in driving it. We can put on an entirely new coat of paint, touch up an existing job, add stripes, decals or other accessories.
We are committed to making sure our fresh paint matches your vehicle precisely. We have a spray booth on site to ensure an even coating and a fast job, and we use an oven-baked finish to ensure uniform drying. Both of these services ensure that we can process your order quickly. Your car will be off our lot and back in your hands in no time.
Paint is not just there to make a vehicle look nice; it can protect it against the weather and hazards like road salt. Fresh paint will prevent rust and extend the life of your automobile. If your vehicle's coat is starting to look splotchy or faded, or if there are spots of rust, it may be time for a fresh paint job. A little money invested now will be cost-effective in the long run. Whether you need a stunning finish for an auto show or a simple protective coating, Metrotech Automotive Group of Detroit MI should be your first choice!
We take care for your vehicle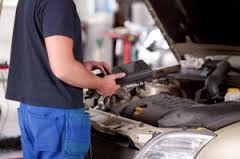 When you visit Metrotech for repair services or follow-up, we're more than willing to offer a diagnostic check. Our expert technicians inspect your vehicle's major operating systems – your tires, fluid levels, battery, lights, wipers, belts, hoses, suspension, brakes and more.
Our easy-to-talk-to auto car advisors will explain any suggested maintenance or repairs. They won't take any actions unless you approve them first.
Our ASE-certified auto technicians are looking out for your vehicle and your budget – they will never surprise you with any out-of-the-blue car repair. They will, however, always thoroughly inspect your car and advise you on the health of your vehicle so that you can make the most informed decisions when it comes to maintenance and repair services.